Project Home Page 
---
Welcome to the Hull DNA Project
The Hull DNA Project was founded in 2002 by James Reynolds Hull to assist Hull family historians and researchers in the use of a new scientific technology for genealogical research. Mr. Hull, a pioneer in DNA project administration, suddenly passed away on September 13, 2009 at his home in Arizona. We will miss Jim and his passion for family history and DNA research.
Phonetic spelling changes and migrations over the generations have left many Hull/Holl/Hohl families with no clear way to determine if they share a common ancestry. DNA sorts people into genetically related groups of ethnic and geographic origin but won't necessarily show relationships in terms of names, dates, or places. Whenever a living Hull/Holl/Hohl-surnamed male participates in the Project, in addition to his genetic results he adds his ancestral knowledge to the growing number in the Family Tree DNA genetic database that can be matched with Hull/Holl/Hohl surnames worldwide.
By joining the Hull DNA Project, you will be among thousands of people worldwide who have had DNA testing in an effort to locate ancestors and/or possibly living relatives.
Hull/Holl/Hohl researchers participate in DNA analysis because they have reached roadblocks in their ancestral research or want to dispel or confirm family-history stories.
Hull DNA analysis may be able to show whether you are related to one of the Hull/Holl/Hohl family groups. Once this has been established, you will still need to find the paper trail that supports the relationship, but DNA testing may help to eliminate the guessing game.
Your ancestors left clues. Unlock them with DNA testing.
Donor Lineage Posting
See this document containing lineages of
donors to the Hull/Holl/Hohl DNA Project.
Updated 29 Sep 2011.
Click here for access to Hull
traditional genealogy records.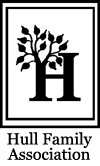 Click here to order a DNA test for the Hull Project.
Click on the FTDNA logo below to learn
up-to-date news from FTDNA.


This Project's website is now hosted at https://www.familytreedna.com/groups/hullsurnamey-dn-astudy
---