Project Home Page


FTDNA is having a Holiday Sale Through Dec. 31, 2013
---
SBMH - South Baltic Modal Haplotype - y-DNA
---
We are in the process of establishing The South Baltic Model Haplotype as our base derived from current research data. SBMH is not official, but we are doing a great deal to help establish it,
the SBMH is in reality still 'under investigation' but we already have very strong historical data that supports its designation, the base being the N.Myres et al study and the other being the wealth of name and family history data we have accumulated that supports L11*/P310* movement to Sth Alps and the Midlands of England.
R1b1a2a1a - P310* L11* (xP312, xU106)
P312-(negative) "&" U106-(negative)
previously known as R1b1a2a1a1
R1b1a2a1a is denoted by L11/PF6539/S127, L52/PF6541, L151/PF6542, P310/PF6546/S129, P311/S128
NEWS - we need more Geno 2.0 results - we are starting to triangulate groups some showing Royal promise.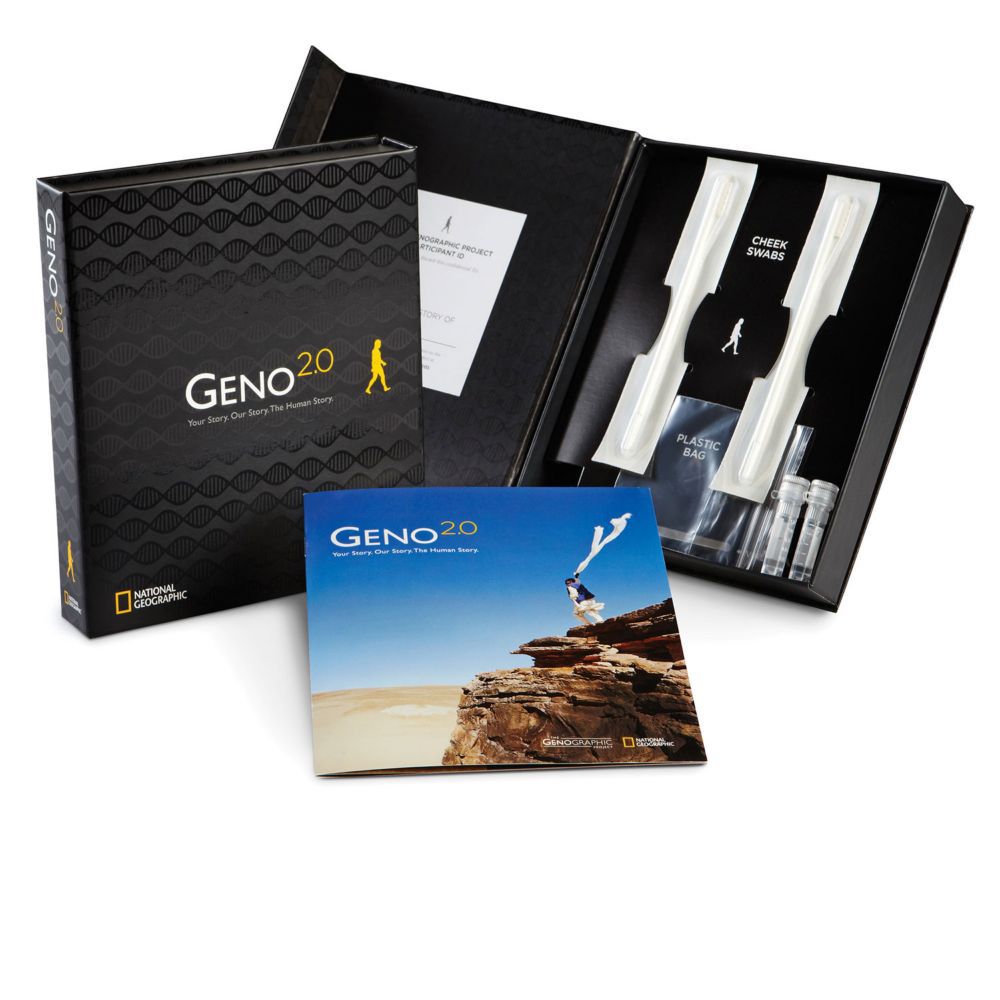 Other useful stuff you can do with your Geno.2.0 data - https://www.promethease.com can analyse your data and produce personal genetic information regards characteristics susceptibility and effectiveness to medication. chances of disease & more
---
Because of the initial lack of interest or knowledge in general to this rare genetic type by others more informed and the poor grouping of this type mixed with other's of a different type causing confusion, hence creating lack of faith in other online projects. this project has been initiated and is administered by P310*/L11* Folk. Those tested for this ancient and rare haplotype are welcome to join our project JOIN HERE.
Important - Geno 2.0 does not test for P312 but it does test downstream snp's of P312 - Many FTDNA projects are grouping Geno 2.0 P310* results into one camp because they are assuming that because there is no positive result for P312 then that must imply a negative, that is not always correct, downstream data most be checked thoroughly to establish a negative P312 results.
we are a group of enthusiastic amateurs trying our best to bring you some answers so please forgive and point out any mistakes or miss representation we make along the way.
Project Administrator - Adrian Ballard P310*. Genetic Consultant - Dr Adam Staines P310*.
Historical Migrations Analysis - Douglas Stuart Marker P310*.
---
Names that we have so far identified as P310* that we have analyzed in our study
and we would like to join our project.
CLICK HERE FOR FULL PROJECT KIT NUMBERS
Adam, Adams, Arnold, Baden-Württemberg, Badham, Bailie, Baker, Ballard, Bates, Bemfica, Bricknell, Brown, Bukovina, Carnley, Carpenter, Coates, Comeau, Coontz, Cotner, Crawford, Crew, Dever, Edeson, Edison, Escobar, Forrister, Foster, Fox, Fish, Frey, Granade, Gronkiewicz, Henson, Hincell Hilton, Holme, Hulegaard, Iocco, Jacobs, Jobse, Lázaro, Leach, Leal, Longa, Luscher, Madsen, Marcotte, Marker, Marquis, Mason, Mayer, McLeish, Medley, Meeks, Merkel, Mij, Miner, Mitchell, Mülli, Pereira, Pierre, Rice, Rinck, Roberts, Rodriguez, Rosenvinge, Salerno, Schear, Schlegel, Schmidt, Schultz, Shannon, Smith, Spradlin, St Clair, St John, Staines, Steyn, Swindel, Terrats, Toiwakainen, Turner, Van Weert, Vodden, Walker, Waters, Watts, Wilson, Woody, Wright, Zohrab.
---
R1b1a2a1a - P310* L11* Is our genetic type, current testing has shown this group to be rare, this type is the senior clade to P312 (Italo-Celts) and U106 (Germanic) people, those prolific in peopling the western world today. Research is in its infancy but we may find that we, like P312 & U106 have similar sub clades within our group, we have in fact already began to discover several branches of sub group mutations during our analysis of Geno 2.0 data.
The current aims of this project are to gather more Geno 2.0 samples for results analysis whilst grouping the mutated sub groups into families, with further analysis in dating these sub groups with the eventual hope of successful correlation into historical event placement, thus proving an historical event history tied into a genetic one.
In recent times say over the last 2000 plus years it would seem that a Scandinavian/Danish and Lombardic identy would seems quite apparent.
Most current information would sugest that this Haplotype came to be some 4500 to 6000 years ago in the area of Armenia, our current starting point is evolving as the South Baltic region and we have been able to gather from multiple sources, evidence of tribal/group movements from the South Baltic to the other 2 best known P310*/L11* hot-spots of South Alps (Switzerland/North Italy) and the Midlands of England. Our primary source for these hot-spots is a major study done by Natalie M Myres et al in 2010.
---
About 2500 BC in Saxony two men had lots of children who seem to have taken over most of western europe. We seem to descend from the few survivors who were not conquered by these men and their descendents. Unfortunately that is where our story stops and no one else on the planet seems to care what happened next apart from the few of us here. What I find interesting about this group is we are trying to do what we can with what we have to fill in the gaps and lack or research elsewhere. So we have compiled our own tree and list of SNPs we know about. We have looked at the correlation with possible surnames and regional locality which does seem to be different from R1a more generically. And we have looked through old histories to see if there is documentary trail.
I like the idea that the majority of western men were killed out by two tribes except our plucky ancestors who some how managed to duck and dive and avoid it all for 4000 years. On the other hand we might all come from the ugly gene pool and our ancestors just had issues getting laid, but I prefer the former theory..." [Adam Staines].
In support of the purpose of this project, we are especially interested in anyone who is P310*/L11* who knows their ancestral lineage in Europe or as an interest in its discovery, this information helps us identify historical movements of people from areas considered 'hot-spots' for P310*/L11* DNA. [Douglas Marker].
Drawing on the keen interest and determination of its members we converse, explore and exchange ideas & knowledge on our face-book group page, This is a closed genealogy group for those who are interested in tracing there family origins further back and have taken a Ydna deep clade test, Geno 2.0 or equivalent and have tested R1b1a2a1a P310* L11* (negative P312- & U106-).
If you have taken a Geno 2.0 or equivalent test and would like to join our little family on facebook - Link Below.
Family History Research on FACEBOOK
https://www.facebook.com/groups/R1b1a2a1a1/
TERMS AND CONDITIONS
R-P310* L11* (negative - P312 & U106-) South Baltic Modal Haplotype.
This is a closed genealogy group for those who are interested in tracing thier family origins further back and have taken a y-DNA deep clade test and have tested R1b1a2a1a R-L11* (P310*) or L11+ (negative P312- & U106-).
Family members or representatives of those tested may also be welcome if participation will help further our research.
By being a member here you agree with the consensus of this group that all matters contained here in, are in confidence.
Compiled and published information being with the consensus of the group and proposed and submitted by the group owner OR admin's. and full rights are retained by such.
The idea being a non repeat OR proliferation of theoretical/test information that the user's of this group lose control of and the inability to update through third party publication.
If you agree with the above you are welcome to stay and participate if not you may decline our offer of membership and consolidation and conduct your interests as you please elsewhere.
All materials contained within this group are subject to the copyright laws of the United Kingdom.
Anybody in breach of these joint agreed statements above will be removed from the group without further notice.
In support of the purpose of the group, we are especially interested in anyone who is P 310*/L11* who knows their ancestral lineage in Europe.
---
---