Project Home Page
This website is provided for this Surname Project by WorldFamilies.net (WFN).
WFN has been providing DNA Information, Websites, and Administration to FTDNA Surname DNA Projects since 2004

(About Us).

FTDNA and WFN have a long-standing relationship

(Learn more).
---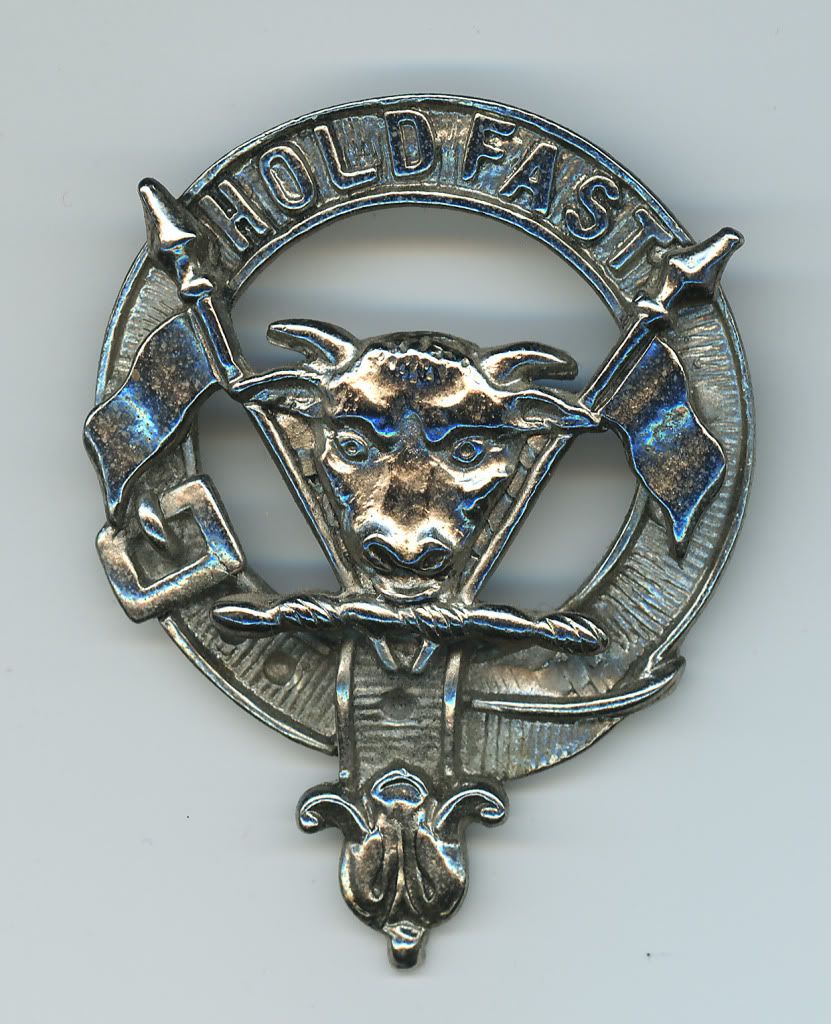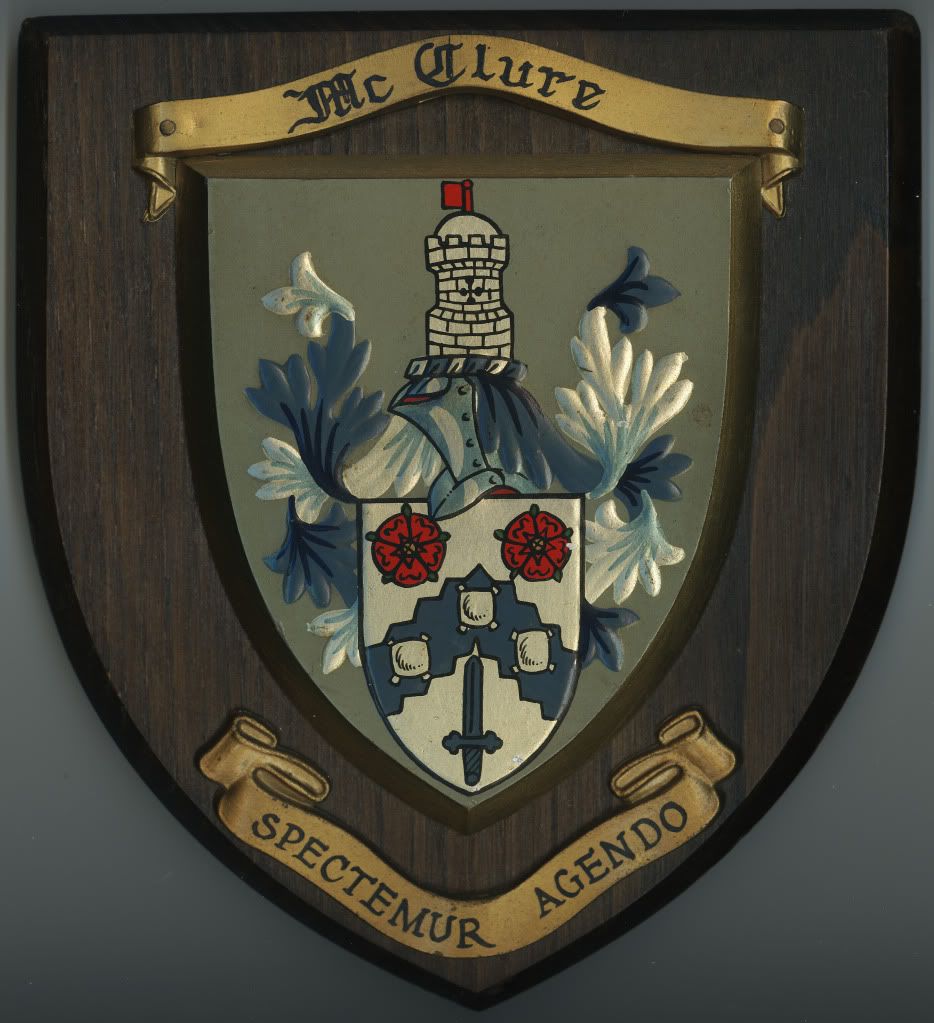 Welcome to the McClure DNA Project
142 Men Currently in the McClure Y-DNA Project!
158 McClure DNA members total!
Recent Project updates (Approx. covering the last 6 months):
21 Jul 2012 Posted 12 marker Y-DNA test results for M-118 on Y-Results page.
16 Aug 2012 New member, M-124 joined with 37 marker test results. Matched M-72 and was able to form new McClure 1 Lineage Branch called David McClure b1775 Ballynashannagh, Clondevaddog, Donegal, Ire Branch. Added M-124 pedigree to M-72 pedigree.
18 Aug 2012 Posted full 37 marker Y-DNA test results for M-121 on the Y-Results page. Placed M-121 in McClure Lineage 5 (the family of the famous S. S. McClure) due to DNA results. Moved hi pedigree to the Lineage 5 section on the Patriarch page.
23 Aug 2012 Updated the Andrew McClure of NC m. Mary wilson Branch of McClures by pushing the pedigree back one generation to Thomas McClure and adding a Brother to Andrew.
29 Aug 2012 Posted full 37 marker Y-DNA Test Results for M-123 of the McClure 1 Linage Cumberland Valley, Pa McClure Branch.
6 Sep 2012 Posted full 37 marker Y-DNA Test results for M-113. Can not place by DNA to any known McClure Lineage/Branch.
7 Sep 2012 Posted markers 1-12 of 37 for M-122. Posted markers 1-25 of 37 for M-125. Declared new E1b1b1 McClure lineage (due to unknown Early N.P.E) with ties to Halbert Of Va. Placed M-113 and M-125 in this Lineage.
8 Sep 2012 Posted full 37 markers to Y-DNA results page for M-122. Placed in McClure 1 Lineage, no Lineage 1 branch determined as yet by distinct Mutations at this level of testing and no branch can be determined by pedigree as no pedigree has been submitted to date.
11 Sep 2012 Posted full 37 Y-DNA Markers for M-125.
2 Oct 2012 New member M-126 awaiting 37 markers. Posted full 67 markers for M-52 and full 37 markers for M-118.
21 Oct 2012 Posted full 37 markers to Y-DNA Results page for M-126. Placed in Halbert McClure Branch of McClures in Lineage 1 due to pedigree. Needs to upgrade to 67 markers for definitive placement.
17 Nov 2012 Posted 37 Marker Y-DNA results to Y-DNA results page for M-102. Placed In McClure 1 Lineage with David McClure (m. Martha Glenn) Branch of McClures. Both he and M-62 are good candidates for upgrade test to 111 markers.
4 Dec 2012 Posted full 67 markers for M-122. Placed him in the Halbert Group of McClures due to Halbert signature mutations in the panel of markers 38-67, still waiting on results out to 111 markers. Posted first 12 markers for M-76, placed him in McClure 1 lineage, no known branch at this time, waiting on markers 13-37.
4 Dec 2012 New members M-127 through M-137 for future yet to be determined McClure Men in Ireland.
8 Dec 2012 Posted full 37 marker Y-DNA Test for M-76 (McClure of Ireland). Solidly in McClure 1 Lineage but needs upgrade Y-DNA test to 67 or even 111 markers to place in a Branch.
8 Dec 2012 Added the Earliest Known Ancestor (EKA) to M-102 on the Y-DNA Results Page. Full Pedigree to be posted soon on the Patriarch page. This man is an excellant candidate for 67 marker upgrade or better still an upgrade to 111 markers.
26 Jan 2013 Posted following Y-Results: Full 111 markers for M-122 & M-126 and full 38-67 markers for M-24, and posted full 67 markers for M-138.
26 Jan 2013a Posted full 37 markers for M-139. Zero mutations to McClure 1 Lineage over 37 Markers. This member will need to upgrade to additional markers to see if mutations exsist in the 38-67 range of markers or if none are there then on to 68-111 marker range.
3 Apr 2013 Posted the full 111 Y-DNA marker results for M-2 and M-102 on Y-results page. Posted Deep Clade results for M-24 on Y-Results Page.
11 May 2013 Posted 12 Marker test results for new member M-141 on the Y-Results page. Placed in McClure 1 Lineage. Needs upgrade to at least 37 markers or more to place within a McClure 1 Lineage branch. Posted the full 111 marker test results in the Y-Results page for new member M-142. Initially placed in McClure 1 Lineage. Also New member M-140 awaiting results for a 37 marker test. Awaiting pedigree info from all three.
11 May 2013 Posted M-102 pedigree on the Patriarch Page.
14 May 2013 Major revision to the Halbert McClure Pedigree on the Patriarch page. Recent Y-DNA results and traditional genealogy research has unearthed a brother to Halbert McClure. Posted M-126 pedigree to Halbert's brother John McClure. Moved M-78's stand alone pedigree to the same John McClure, as well as M-113 & M-125. Also changed the Earliest known Ancestor to the aforementioned members on the Y-Results page and added the EKA for M-122 on the Y-Results page and posted M-122 pedigree on Patriarch page.
Surname Y-DNA testing and "Family Finder Test" are the newest tools available to McClure genealogists!
Surname Y-DNA tests allow McClure genealogists to verify their father's father's...father's paternal ancestry.

Surname DNA information can be very powerful when combined with traditional McClure paper trails.

The Family Finder test is designed to trace all of your ancestral lines (5 generations and beyond) using your autosomal DNA (Non Gender DNA passed on to you by both parents) in order to confidently identify relationships for five generations. This is different from mtDNA and Y–chromosome DNA tests, which are intended to clearly trace exclusively the direct maternal or paternal lines.
The following McClure surname variations are common in McClure research are welcome in this project. Also below is a list of McClures that members are specificly searching for to fill out Lineages, Prove/disprove Lineages or family Branches in the Y-DNA Project:
MacClure, MacLure, McCluer, McClure, McLure, McClewer, McCleur, McLurg.
Members are looking for Male McClures (must carry the McClure surname) that descend from the following McClure lines (Updated as requests come in):
- David McClure of Donegal Township (Lancaster) Pa. (From any of his six sons)
- Francis McClure of Hanover Township Pa. (Any McClure Men that Descend of any of sons)
- Old John McClure of Letort Springs, Pa. (Any McClure Men that Descend of any of sons)
- Thomas McClure of the Westmoreland area of Pa near Wilkes-Barre, also of Tioga Point and Catherinstown area of NY
- Samuel McClure Elder in Rev. Morehead's Church 1729 in Boston.
- Moses McClure of New York early 1700's
- Any of the early McClures of Middletown Springs, Vt mid 1700's
- Any of the Cattaraugus County NY McClures
- Any McClure Families of Scotland and Ireland.
- Any Migration McClures to Canada, Australia, New Zealand, etc.
The McClure DNA Project is open to all McClure families, of all spelling variations, and from all locations.
(If your surname variation is not included please contact the McClure Project Administrator(s) listed at the bottom of any McClure Project page.)
This McClure Family Project was started to:
1. Help McClure researchers from common or related families work together to find their shared heritage.
2. Identify how the participant's families are connected, both genetically and through paper trails.
3. Identify and confirm genetic McClure Lineages (Modals) of ancestral families. To date we have Eight confirmed McClure Lineages and possibly identified eight more.
4. Ultimately catalog all McClure pedigrees and genetic connections of all of the known McClure families. There are 142 men to date with DNA test results (or pending results). There are 66 seperate McClure Pedigrees posted on the Patriarch page. Of those 66 pedigrees, 62 are represented by the DNA of those 142 men (posted on the Y- Results page). Of those 66 pedigrees, 22 have multiple branches represented by DNA results! Many of those mutiple pedigrees were seperate pedigrees until DNA proved a connection. To date, 4 pedigrees of the 66 have no McClure male to represent them with Y- DNA.
5. To help refocus and rejuvenate stalled genealogical research by showing the participant the degree of probability of a common ancestor with other McClure participants.
6. To determine the family relationships (if any) of the various immigrant McClure lines that arrived in the American Colonies during the Ulster Scots migration in the early 18th century and immigrant McClures that settled in Canada, Australia, etc.
7. To compare McClure Y-DNA WORLDWIDE and hopefully discover descendants of common ancestors in Ireland and Scotland.
In the DYS447 = "24" Branch of McClures, Ten USA McClures and Four McClures in Ireland have been connected to each other by use of Y-DNA! All Fourteen McClure Project participants now know they share a common heritage that they never knew about!
A recent Y-DNA test to 67 markers for a McClure in Northern Ireland showed a solid connection by DNA to the 23 USA McClure members that presently make up the Halburt McClure of Virginia branch of McClure's. This man in Ireland also provided a solid pedigree one generation older and seperate from Halbert but Y-DNA proved his line of McClure's were of the same Halbert family Branch and are ancestors of Halbert and are from the same location in Ireland.
Participating in the McClure DNA Project provides:
The participant's genetic Y-DNA results, which is very close (and sometimes identical) to his earliest known ancestor, also known as the participant's "Patriarch Ancestor" is compared to all other members, analyzed, and when matches are found, are placed in genetic lineages or even in a branch.

A McClure Project newsletter is sent out occasionally to inform members of FTDNA sales or specials as well as FTDNA news. The newsletter may also include member submitted information. This newsletter is written by the McClure Project Administrator, Dennis McClure.

The participant's "deep" ancestry (Haplogroup), which identifies the paternal ancestor's prehistoric origins.

A sense of camaraderie, which is particularly strong for those who share a genetic McClure ancestry.

Stimulation to family research and renewed sharing of information

A wider sense of identity and relationship, as we begin to realize how much we are a McClure World Family.

A chance to compare your genetic ancestry with McClures already in the database with your spelling or the spelling variations

Your genetic matches who do not share your common surname

The knowledge to understand our ancestors better - particularly where the records have been lost

If you wish to participate in the McClure Y-DNA Project, but have no males in your immediate family with the McClure surname, look to Uncles, Nephews, Grandfathers, Great Grandfathers, Great Uncles, and male Cousins, but, keep in mind they must be male and carry the McClure surname.

If your McClure family is not represented on the Patriarch page, and you would like to see it there, or if it is there, but your branch is not represented, please contact Dennis McClure (link at the bottom of the page) and we will add the pedigree or branch.

No DNA participation is required to post a pedigree!
Click here to order a DNA test in the McClure project.
If you would like to make a donation to the McClure DNA project Sponsorship fund, click here for more details.
Other Useful Links:
RootsWeb Message board (McClure)
New Family Finder DNA Test FAQ
---